Current & Future
Workshops information
July 12 - 14, 2013
Acadia Nat'l park & Puffins workshop
Photographing Mount Desert Island's natural wonders known as Acadia National Park is an experience like no other.
Photographers have been drawn to the rugged coast of Maine throughout history. Acadia National Park is a land of contrast and diversity.
october 19-21, 2013
great smoky mountains workshop
The Great Smoky Mountains is without a question a place like no other. So many compositions can be created within few miles. The main attraction is of course, autumn colors. 2011 was my 3rd year visiting the mountains and I can't get enough of them. So much beauty yet so challenging.

This Affordable field and classroom instructional workshop will be conducted during early morning and late afternoon on each day and is scheduled to be during the best time to visit the mountains.
more information coming soon..!
Nov. 25-27, 2013
Let's go to bosque del apache
Bosque del Apache is Spanish for "woods of the Apache," and is rooted in the time when the Spanish observed Apaches routinely camped in the riverside forest. Since then the name has come to mean one of the most spectacular National Wildlife Refuges in North America. Here, tens of thousands of birds--including Sandhill Cranes, Arctic geese, and many kinds of ducks--gather each autumn and stay through the winter. Feeding snow geese erupt in explosions of wings when frightened by a stalking coyote, and at dusk, flight after flight of geese and cranes return to roost in the marshes.
1.- download workshop waiver form (click here)
2.- Fill out registration form (click here)
3.- mail waiver form, deposit/full tuition to: (4489 mcintosh park drive, apt#1603, sarasota fl, 34232)
4.- Registration package will be sent to you via e-mail within 72hrs.
5.- e-mail, call or text if you have any questions (941-623-5155)
1.- How do I register to one or multiple workshops?
2.- i don't like large groups. how large are your group size?
3.- What's included with each workshop?
4.- what's not included?
5.- i would like to be well equipped for the workshop. what if i'm missing equipment?
6.- What if I get sick or can't attend the workshop?
7.- What's your cancellation/refund policy?
8.- one last question...What is your smoking policy?
9.- Got more questions? feel free to call (941.623.5155) or e-mail me directly.
1.- Everglades national park workshop
The Everglades National Park is one of the world's premier destinations for the bird and landscape photographer in Florida. The Everglades offers endless opportunities to photograph many wild native species around the park. 
2.- San diego, ca workshop
San Diego is also very rich with landscape opportunities that we'll take advantage of during the workshop including but not limited to the San Diego coastline and inland locations. I've been to these locations before assuring your opportunities to achieve great images under my guidance.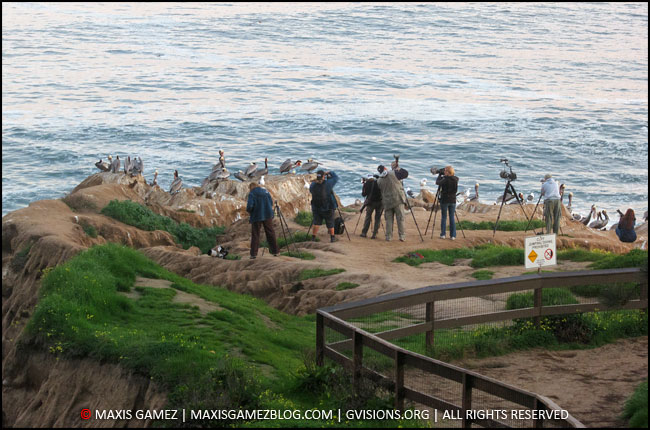 3.- Florida Bird Photography Tour (5-days) workshop
Florida Bird Photography Tours is dedicated to delivering a large range of species around the state of Florida for you to benefit from. Maxis Gamez, a Floridian resident will not only help as a guide, but will also help deliver a diversity of photography tips and techniques so that you may take full advantage of every opportunity.
4.- Spoonbills & More workshop
Each year, up to 18,000 nesting pairs of 16 to 20 species of birds nest on the Alafia Bank Sanctuary, making it one of the largest colonies in Florida and one of the most diverse colonies in the continental United States. The Florida Fish & Wildlife Conservation Commission has listed Alafia Bank as the most important colony in the state, due to its size (number of birds nesting), longevity of nesting activity, and species diversity. (Source: Audubon)
5.- Florida's Birding & Photo Fest
One of the most popular Photo Fest events out there. Come an enjoy the beauty of St. Augustine while you learn more about digital photography.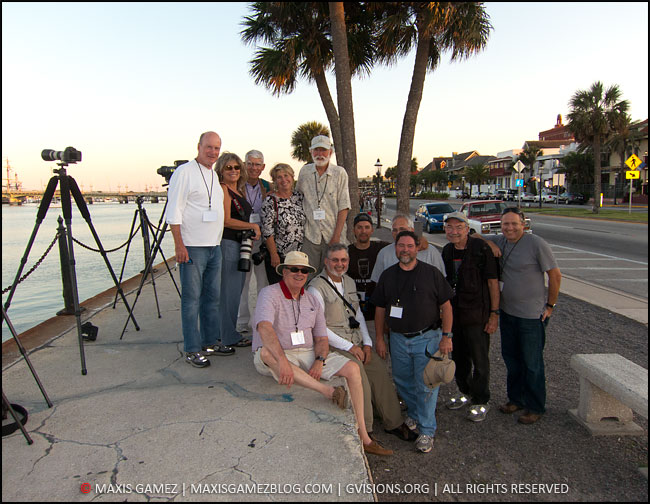 6.- public presentations & Seminars
Few times per year I conduct public presentations to Camera Clubs, photography events and seminars. Here are few pictures of such events.