a little about
the artist
is a self-taught professional nature photographer living in Sarasota, Florida. He began photography as a hobby, but has decided to devote his passion, time, and energy to his craft full-time. Through photography, Maxis discovered a medium that enables him to express his creativity and use his skills to teach and educate other photographers. Gamez is capable of capturing wonderful images through his unique perspective. His images have been featured in local parks, galleries, published in magazines like Audubon, Shutterbug, Outdoor Photography Magazine, Nature Photographers Magazine, and now published by National Geographic in Bird Coloration and Birds of North America Pocket Guide.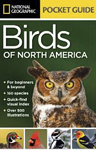 Gamez offers a mentorship program and field instructional photography workshops for anyone interested in learning his experienced techniques. If you would like to schedule a private class or would like to participate in one of his workshops, you may contact him directly here.

Specializing in bird photography, Gamez lives in southwest Florida, capturing images of nature such as wild birds and landscapes. He takes full advantage of the beauty of this wonderful state.

During high birding season, you can find him in many different photography hotspots: Everglades National Park, J.N "Ding" Darling National Wildlife Refuge, Estero Lagoon, Wakodahatchee, and many more locations.
Maxis Gamez is currently offering services as an event speaker to a large range of profit and non-profit organizations. He welcomes camera clubs, private events, and festival organizers around the country to invite him to share his abilities to teach and create wonderful images. No group is too small! Please contact Maxis Gamez for more details.
Cameras:
Canon 1D MKIV
Canon 5D MKIII
Canon 5D MKII (Converted to infrared)
Canon 7D
Canon 40D
Canon 30D
Sony NEX 5R

Lenses:
Canon 800mm L IS f/5.6 L IS USM lens
Canon 500mm L f/4.5 L USM lens
Canon 400mm L f/5.6 L USM lens
Canon 70-200mm L f/4 L IS USM lens
Canon 70-200mm L f/4 L USM lens
Canon 100mm L f/2.8 IS USM Macro lens
Canon 24-70mm f/2.8 L II USM lens
Sigma 24-70mm f/2.8 lens
Canon 17-40mm f/4 L USM lens
Canon 16-35mm f/2.8 L II USM lens
Canon 1.4x TC III (x2)
Kenko Extension Tubes


Flash & Accessories:
Canon 600EX-RT flash
Canon 580EX II flash
Canon 550EX flash
Canon CP-E4 battery pack
Calumet Powerblock 900 battery pack
Canon off camera shoe cord OC-E3
Better Beamer flash extender
Wimberley flash brackets

Support:
Wimberley gimbal head II
Induro CT414 8X carbon fiber tripod
Induro BH2 ball-head

Filters:
A range of Sigh-Ray filters
B+W Circular Polarizer Slim MRC filters
B+W 10 f/stop filter

Bags:
ThinkTank Airport Security V2
Lowepro 400AW backpack
Custom vest to fit the equipment above
Pelican Cases

Digital Darkroom:
Dell XPS Desktop & Laptop 64bit (Win8)
Dell 30" IPS Monitor
Epson Digital Projectors
Adobe CS6 Suite
NIK Software Suite
Topaz Software Suite